Conrad Supply Inc.
Conrad Supply Inc. offers electrical supplies, tools, and PPE material to electrical contractors and general contractors in Central and Northern California.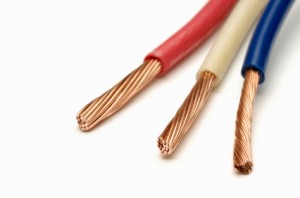 With over 25 years of logistics experience coupled with our strong background in the electrical, tool and safety distribution business, we can create a customized solution to meet the needs of your project.
DVBE
Our company is a certified Disabled Veteran Business Enterprise (DVBE) and Small Business (SB) focused on providing a diverse product mix to meet the requirements of local and state agencies, utilities, institutions, contractors and large corporations. Find out more about SB/DVBE or view our SB/DVBE profiles.
Equipment, Tools, and Supplies
Conrad Supply offers a large line of products and supplies that serve general and electrical contractors. View a partial list of electrical supplies, tools, and PPE.
About the Owner
Kevin Conrad is best known for his high integrity, his professional leadership, and his attentiveness to his clients' needs. With his extensive background working with contractors he understands how to meet his customers' needs and how to get the job done in a timely and professional manner. Read more…
Contact Us
If you have a project coming up, we'll be happy to discuss your needs. Give us a call at 916-712-7701 or email us at Kevin@conradsupplyinc.com.